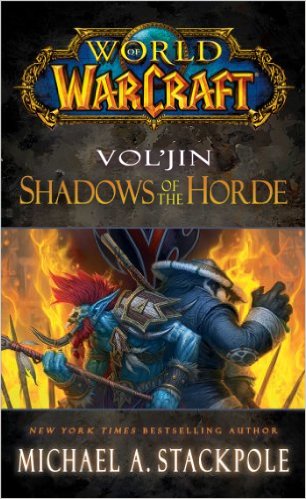 The epic fantasy fim 'Warcraft' based on the extremely popular video game series and novels is scheduled to release in India on June 10. All novels have been set in and around the fantasy world of Azeroth. The movie is based on the start of the series, focused on the human nations that make up the Eastern Kingdoms, and the Orcish Horde, which arrived in Azeroth via a dark portal, beginning the great wars.
Check out the movie trailer
The Warcraft novels
1. Of Blood and Honor December 2000
2. Day of the Dragon February 2001
3. Lord of the Clans October 2001
4. The Last Guardian December 2001
War of the Ancients Trilogy
5. The Well of Eternity March 2004
6. The Demon Soul October 2004
7. The Sundering July 2005
8. Cycle of Hatred January 2006
9. Rise of the Horde December 2006
10. Tides of Darkness August 2007
11. Beyond the Dark Portal June 2008
12. Night of the Dragon November 2008
13. Arthas: Rise of the Lich King May 2009
14. Stormrage February 2010
15. The Shattering: Prelude to Cataclysm October 2010
16. Thrall: Twilight of the Aspects July 2011
17. Woflheart September 2011
18. Jaina Proudmoore: Tides of War August 2012
19. Dawn of the Aspects February-June 2013
20. Vol'Jin: Shadows of the Horde July 2013
Book:World of Warcraft: Vol'jin: Shadows of the Horde
Author:Michael A. Stackpole
About the Author:Michael A. Stackpole is an award-winning novelist, game designer, computer game designer, graphic novelist, screenwriter, editor, and podcaster best known for his New York Times bestselling Star Wars® novels I, Jedi and Rogue Squadron. He's written over forty-five novels, has books translated into ten different languages, and has an asteroid named after him. He lives in Scottsdale, Arizona. In his spare time, he dances, plays indoor soccer, and logs a lot of hours in World of Warcraft.
Paperback: 368 pages
Publisher: Pocket Books; Reissue edition (29 April 2014)
Book:World of Warcraft: Dawn of the Aspects
Author:Richard A. Knaak
Paperback: 384 pages
Publisher: Gallery Books (19 November 2013)
The Booknerds promote writers, provide book tours, media campaigns, book promotions and book publicity.

Email:dbooknerds@gmail.com